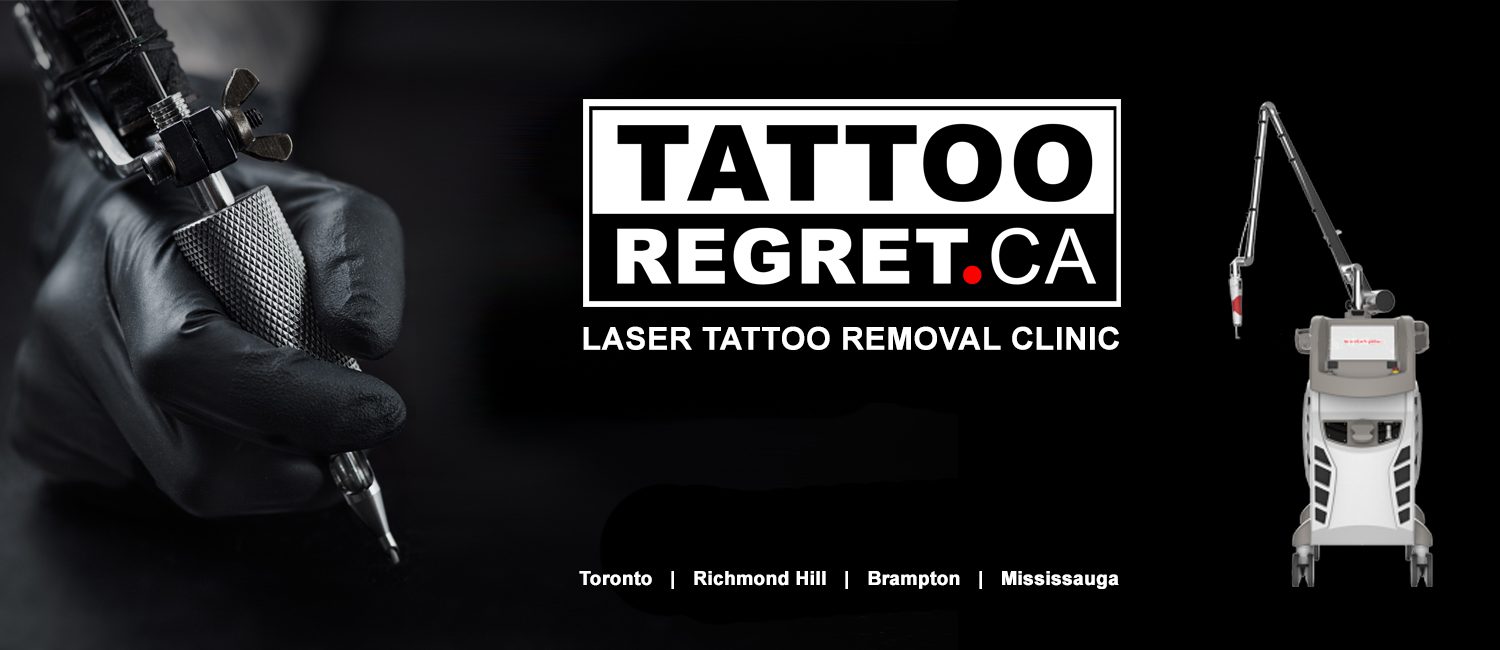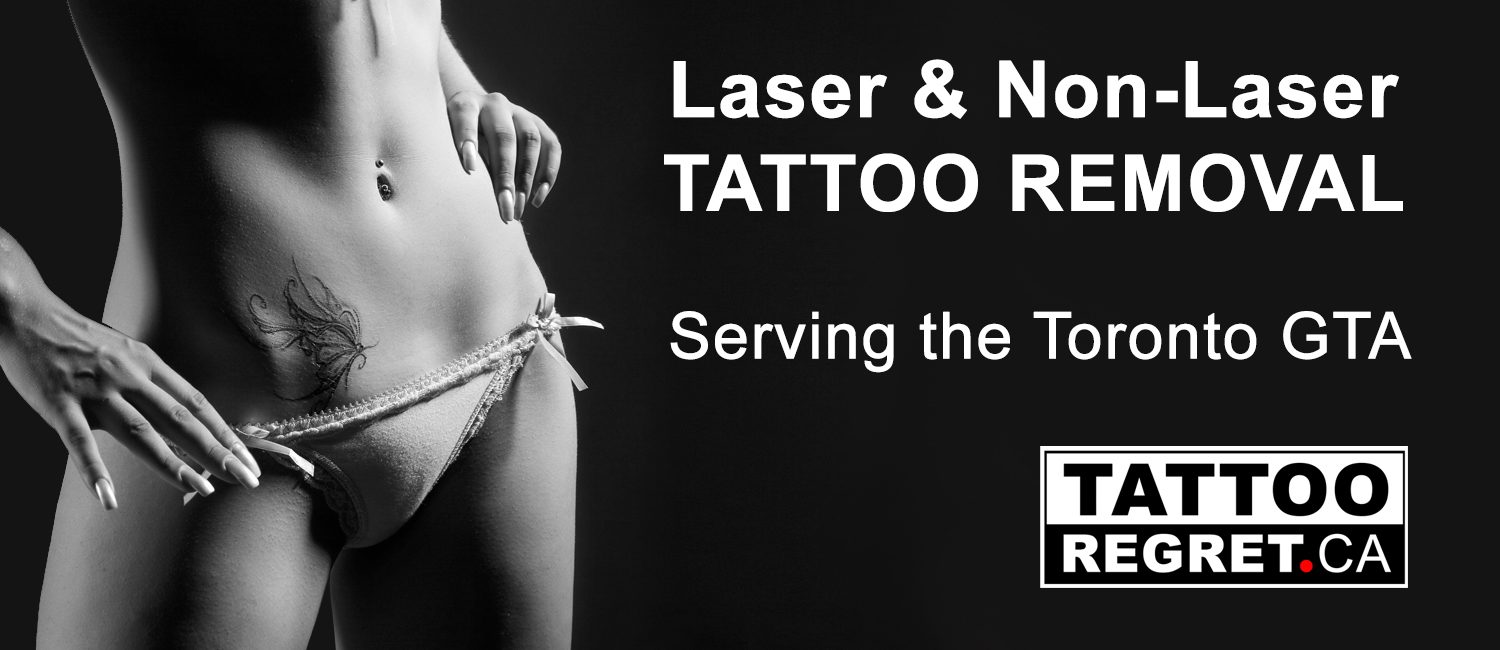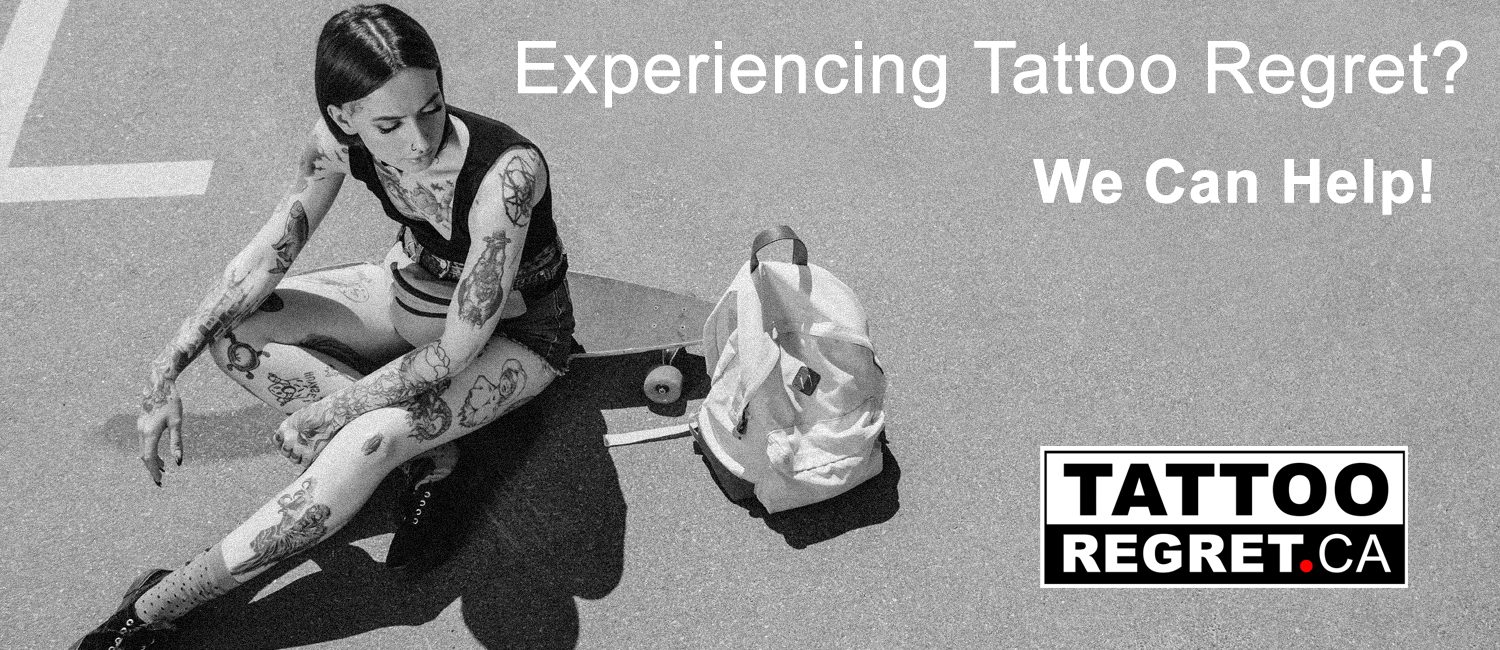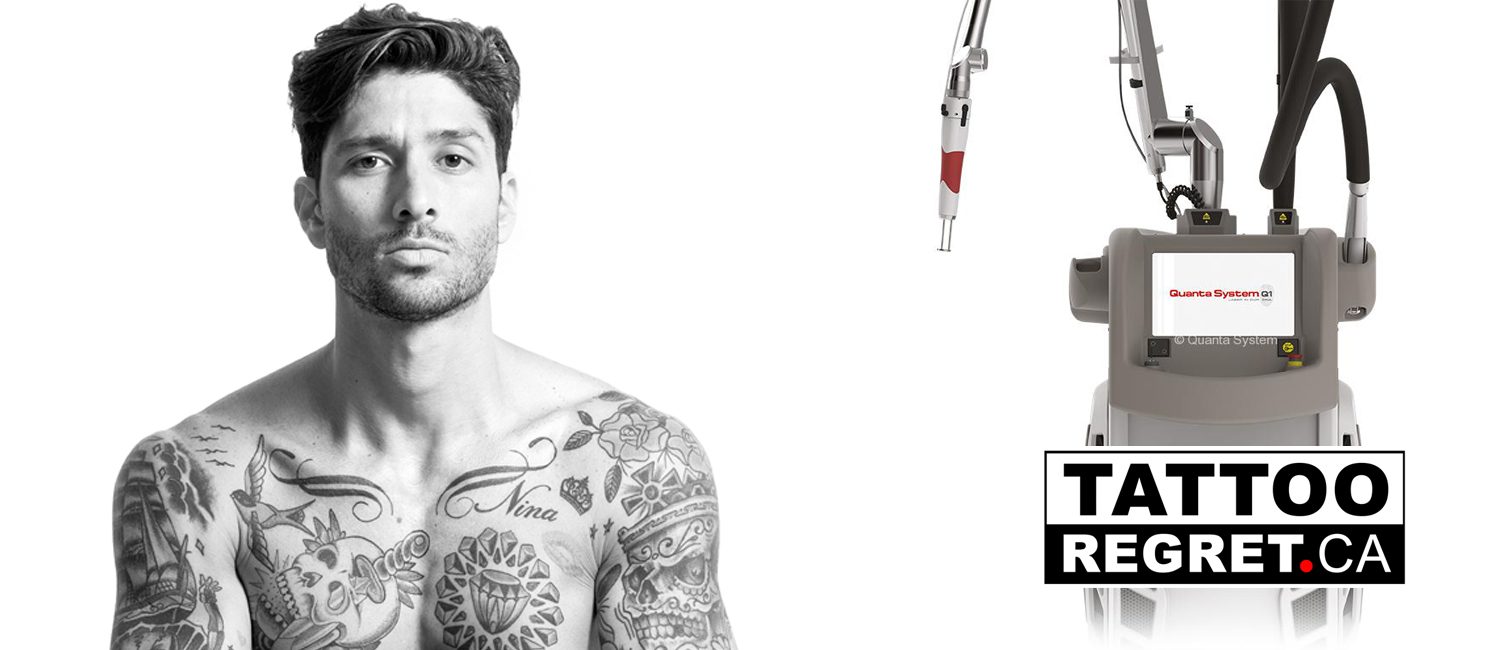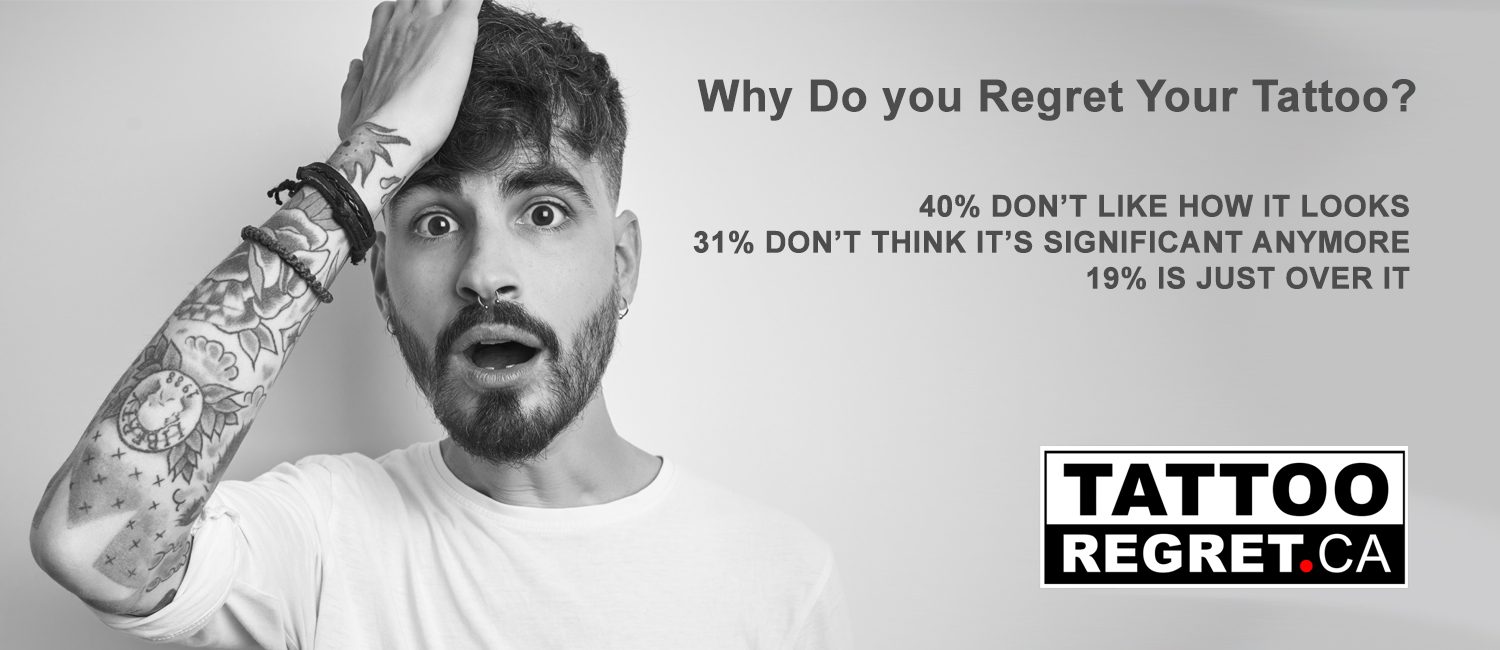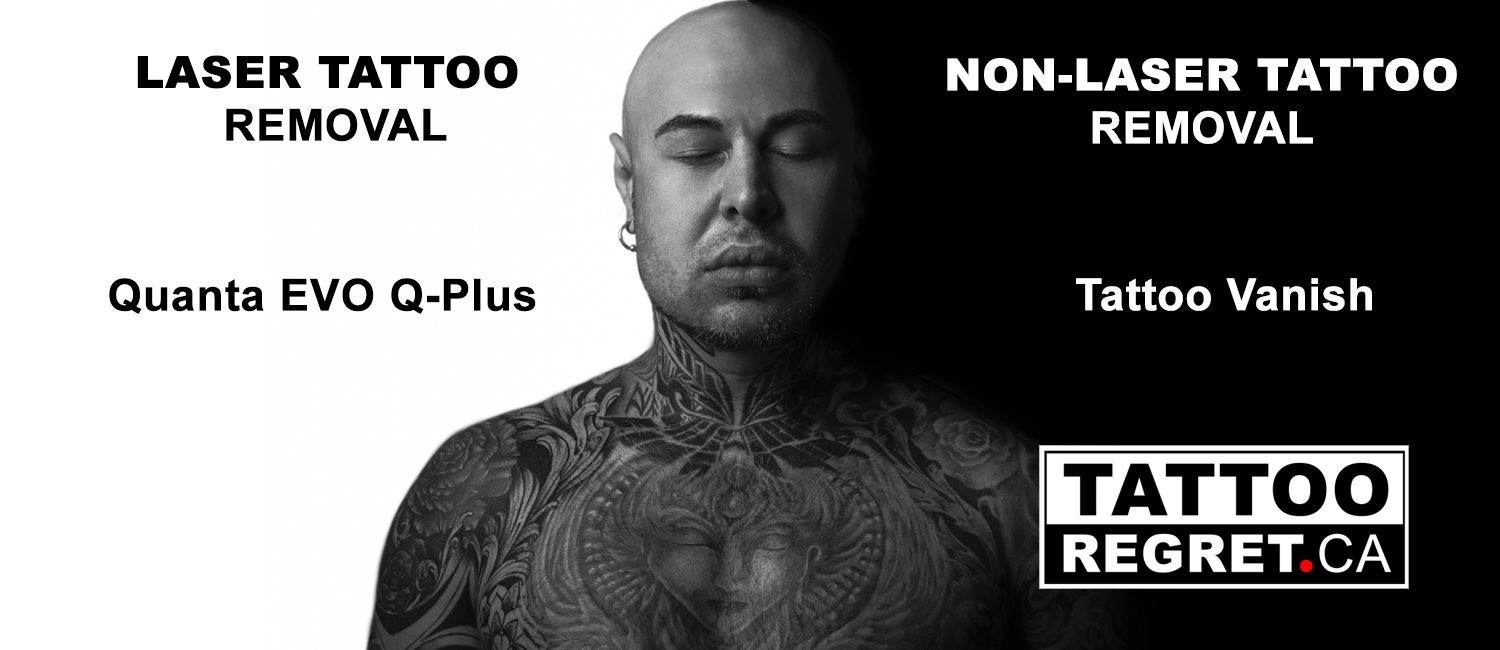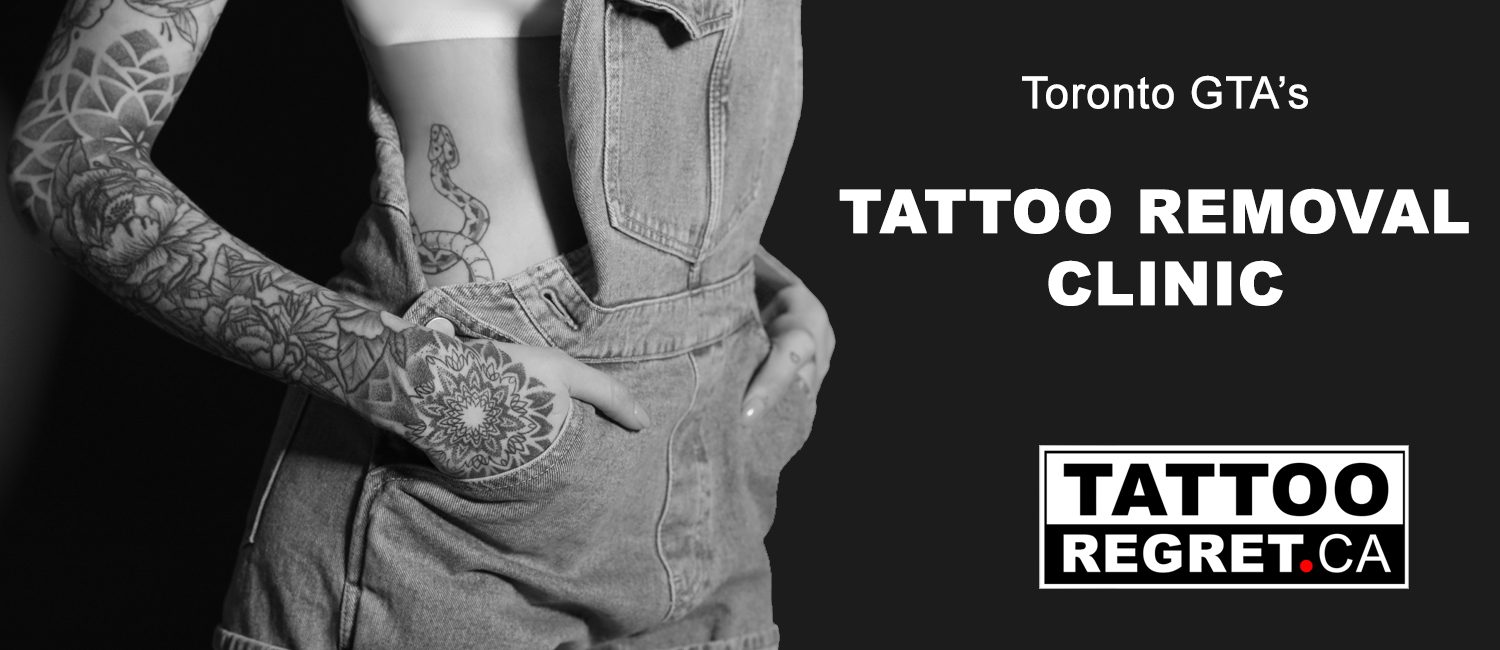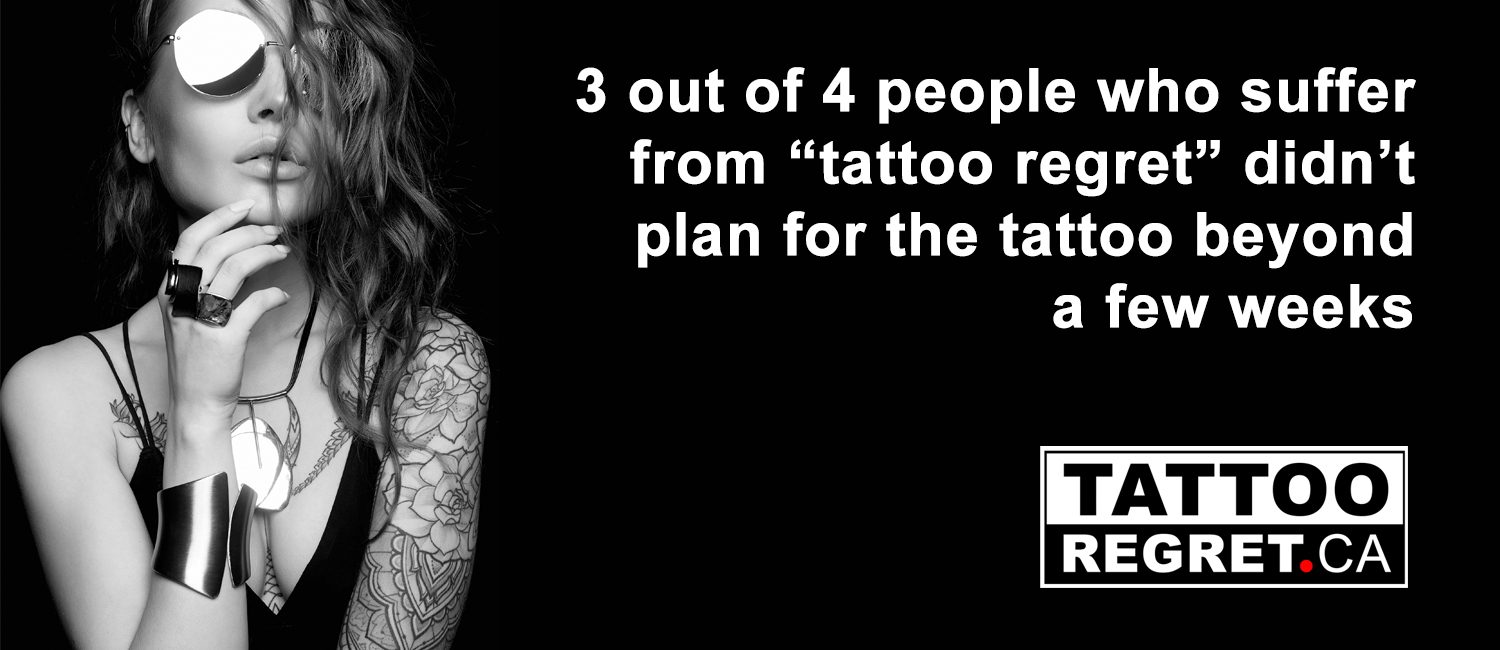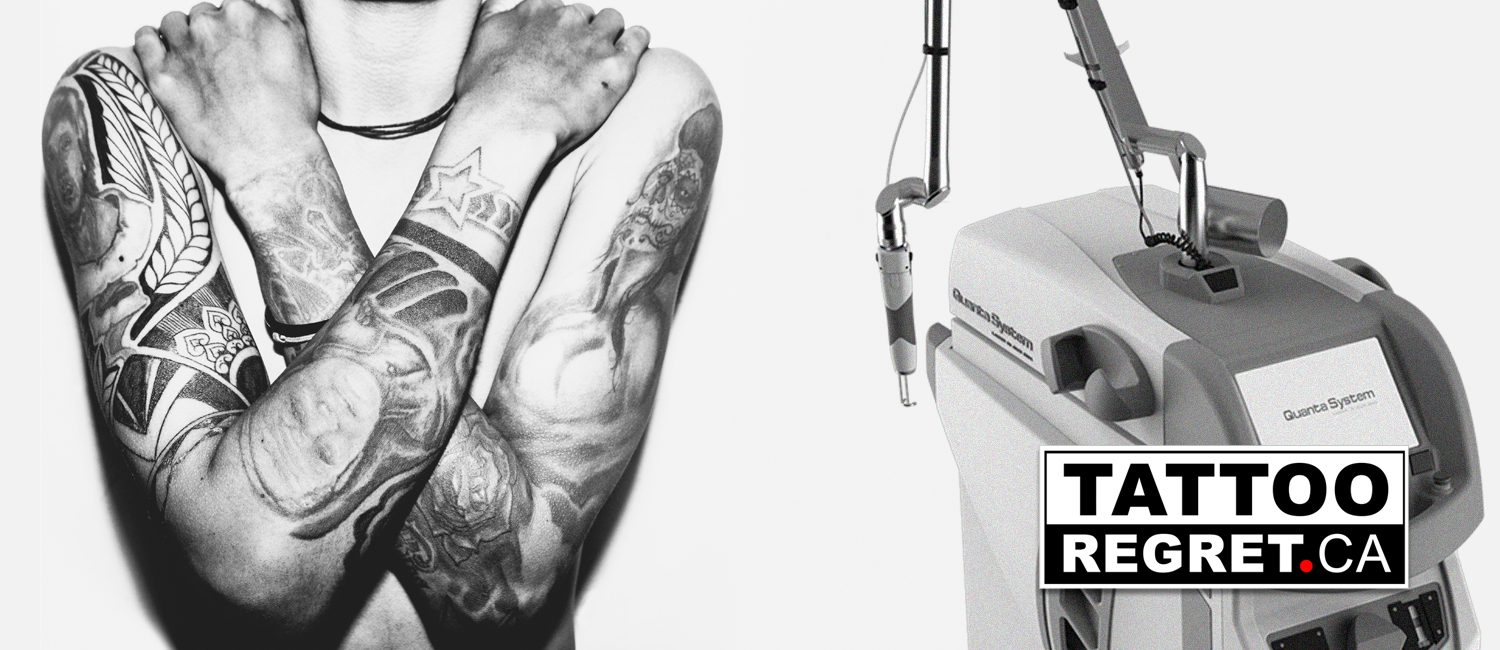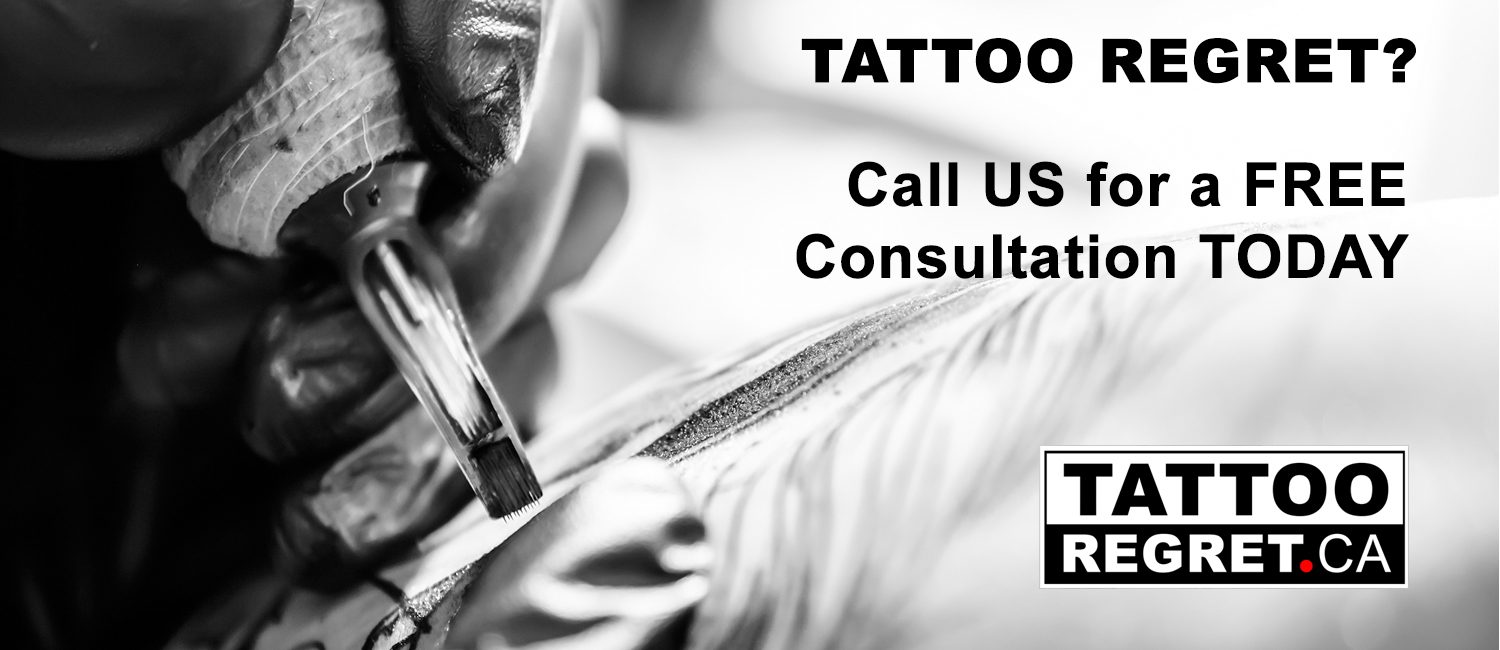 Woman Realizing Mistake And Keeping Hand On Head
Woman Realizing Mistake And Keeping Hand On Head
Woman Realizing Mistake And Keeping Hand On Head
Woman Realizing Mistake And Keeping Hand On Head
Woman Realizing Mistake And Keeping Hand On Head
Woman Realizing Mistake And Keeping Hand On Head
Woman Realizing Mistake And Keeping Hand On Head
Woman Realizing Mistake And Keeping Hand On Head
Woman Realizing Mistake And Keeping Hand On Head
Woman Realizing Mistake And Keeping Hand On Head
THE #1 CHOICE FOR LASER & NON-LASER
TATTOO REMOVAL IN THE TORONTO GTA
We believe you should have the best choices available when it comes to tattoo removal and performed by professional technicians in the industry.  This is the spirit that has helped TattooRegret.ca become the premier tattoo removal clinic in the Greater Toronto Area.  Our team of experts can perform both laser and non-laser tattoo removal techniques. With the increase in demand for unwanted tattoo removal, being able to provide both options allow clients to make a more informed decision on how they would prefer to leave their tattoo as a bad memory.
The non-laser tattoo removal methods we offer are the industry's most respected companies, Tattoo Vanish® and UNDO®. Both use natural and safe ingredients with a tattoo machine to remove tattoos. For colours like white and light blue, no other method works as well as these. Non-laser methods also take about half the time, on average, to completely remove a tattoo compared to lasers.
At TattooRegret.ca we normally perform non-laser tattoo removals on tattoos that are 4″x4″ or smaller.  However, the choice is still yours. You have the option to do laser or non-laser for your tattoos and we are here to guide you to the right choice for you.
NEW

: FLAT FEE SINGLE LASER TATTOO REMOVAL TREATMENT:


$250

 max 5"x 5" per session
Single tattoo removal treatment: $250 per visit / per section. 
Tattoo removal costs are always the primary factor for clients who are looking to have a tattoo removed or faded for a cover-up.
Flat fee pricing can be an affordable alternative to the traditional pricing process used by our competitors.  CLICK HERE TO LEARN MORE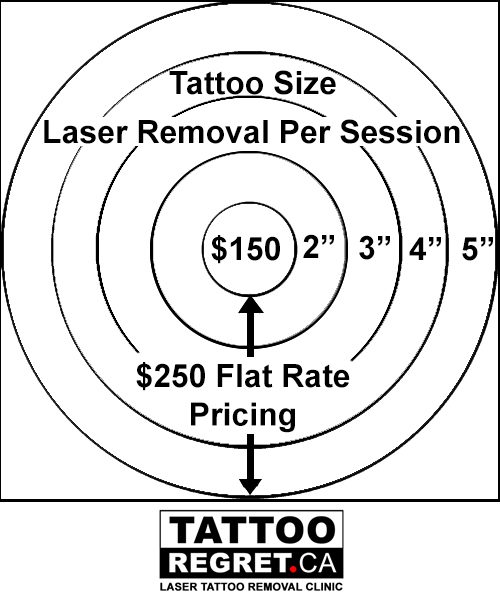 WHAT MAKES OUR LASER TATTOO REMOVAL
SO SPECIAL?
Our laser tattoo removal method is performed using the highly respected Quanta EVO Q-PLUS C, a powerful resource capable of removing black, red, brown, yellow, purple, green and blue ink with its three-wavelength laser. Founded in 1985 in Milan, Italy, Quanta System has earned an international reputation for building high performance, state of the art laser systems that are used in a wide array of industrial, scientific, and aesthetic applications in over 130 countries around the globe.
In combination with the Quanta laser machine, we use another machine called the Zimmer Cryo 6.  The Cryo 6 can is state of the art cryo therapy, the newest generation of cryo therapy systems. The Cryo 6 features -30°C cooled air for efficient pain treatment, swelling reduction and muscle relaxation. Unlike other cooling methods, such as contact cooling, cryogen spray or ice packs, the Cryo 6 decreases the skin temperature quicker, with less risk of skin burns and keeps a constant dosage throughout the entire treatment time.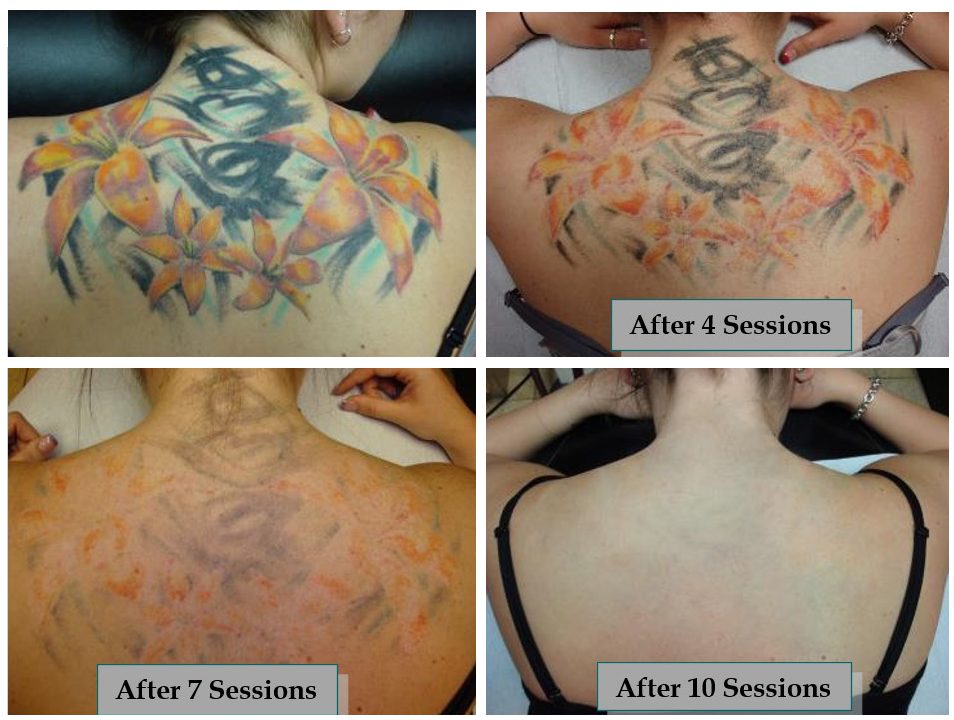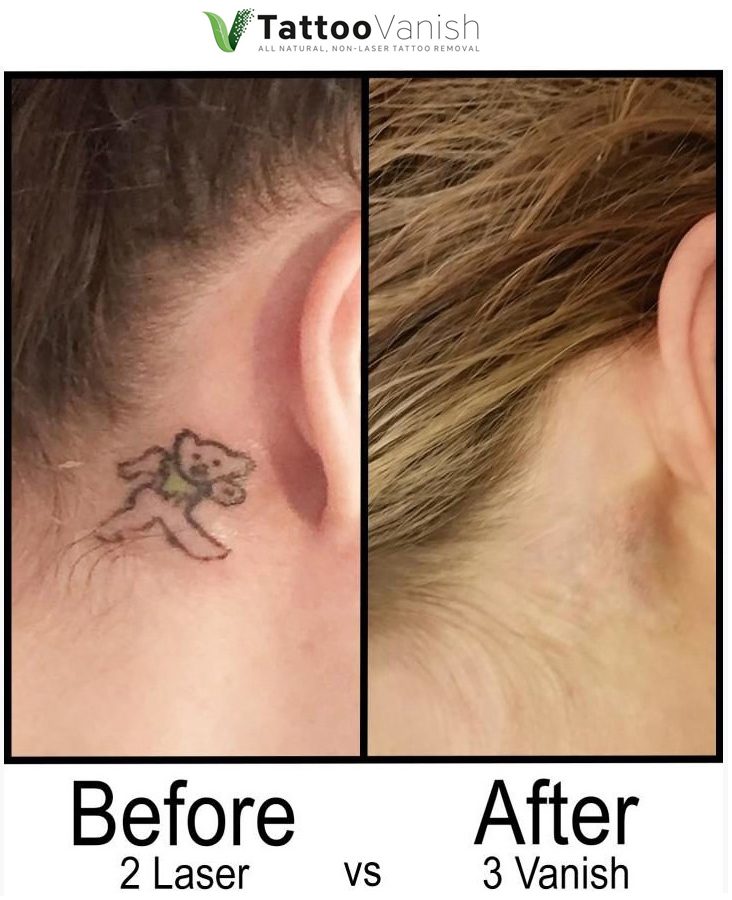 WHAT MAKES OUR NON-LASER TATTOO REMOVAL
SO SPECIAL?
We are proud here at TattooRegret.ca to offer two different all-natural methods of tattoo removal. There are no dangerous and unhealthy chemicals that some clinics use. And when it comes to the number of treatments needed, the cost, and the ability to remove all ink colors, our laser-free tattoo removal methods is a popular choice for those experiencing tattoo regret.
There is no shortage of good reasons why a person would consider having a tattoo removed. And we do not think anyone should be stuck with a tattoo on their body that they no longer want.  No matter which method you choose to remove a tattoo, it will take time. Tattoo removal is a lengthy process.  It is therefore especially important to make the right choice. Adopting a method that does not work well is simply a waste of time, money, and possibly considerable frustration. Make sure you are using a proven laser or non-laser removal method backed by good reviews.
Why do we offer Tattoo Vanish® and UNDO™? Simply because they are one of the two best non-laser tattoo removal methods in the world. Do not ever try to remove your tattoos yourself with online products that claim effective tattoo removal.  Things like tattoo removal cream do not even come close to our non-laser tattoo removal methods.
As a registered nurse, Mary Arnold-Ronish developed the Tattoo Vanish® based on her 30 decades of nursing and dermatology experience. This experience inspired her to make sure that the method was not only effective, but also safe.
Seif Sidky and Candice Piroli of Estetique International developed the UNDO™ tattoo removal method. Seif and Candice were motivated when they saw all of the poorly done tattoos, permanent makeup and scalp micropigmentation, which left unhappy clients with shattered confidence and self-esteem. After a lot of hard work to develop UNDO, their dedication to safety, good health and efficiency paid off and they are now considered one of the best companies in their field today.
Here at the TattooRegret.ca, you can count on us to deliver only the best tattoo removal methods available today, whether it is laser or non-laser tattoo removal. If you would like to learn more or discuss which tattoo removal method is best for you, please fill out our online assessment form here and a Tattoo Removal Specialist will get in touch with you shortly.  
The EVO Q-Plus Series is the evolution of the industry-favorite three-wavelength laser for tattoo removal. Now with a 3 Hz Ruby—the fastest available—and three separate emission modes to expand treatment possibilities beyond typical Q-switched devices. The Quanta EVO Q-Plus C tattoo laser machine can removal remove black, red, brown, yellow, purple, green, and blue ink. We combine your tattoo removal treatment with the Zimmer Cryo 6, the state of the art Cryo Therapy with -30°C air, making your laser tattoo removal treatments as comfortable as possible.
OUR PROFESSIONAL
TATTOO REMOVAL SERVICES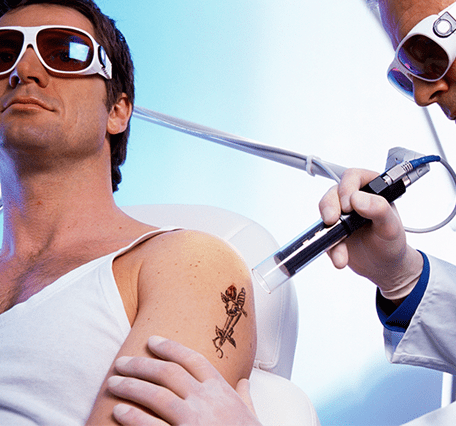 Are you interested in getting a tattoo removed? You are in the right place to learn more.
With the popularity of laser tattoo removal, most people are unaware of newer alternative methods that are safer, less painful, less treatments required…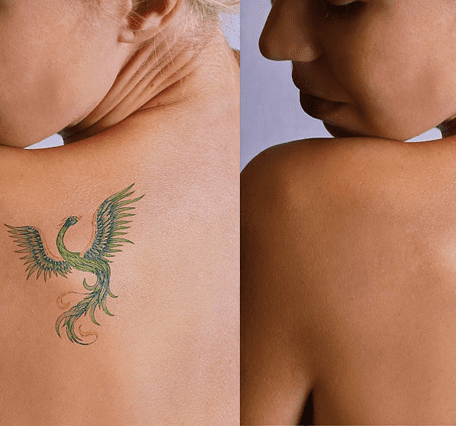 UNDO Removal is another non-laser tattoo removal method that promises great results without the negative aspects of laser tattoo removal.
SO YOU HAVE TATTOO REGRET?
CONTACT US TODAY TO SCHEDULE YOUR CONSULTATION!